Tracking pollution from transportation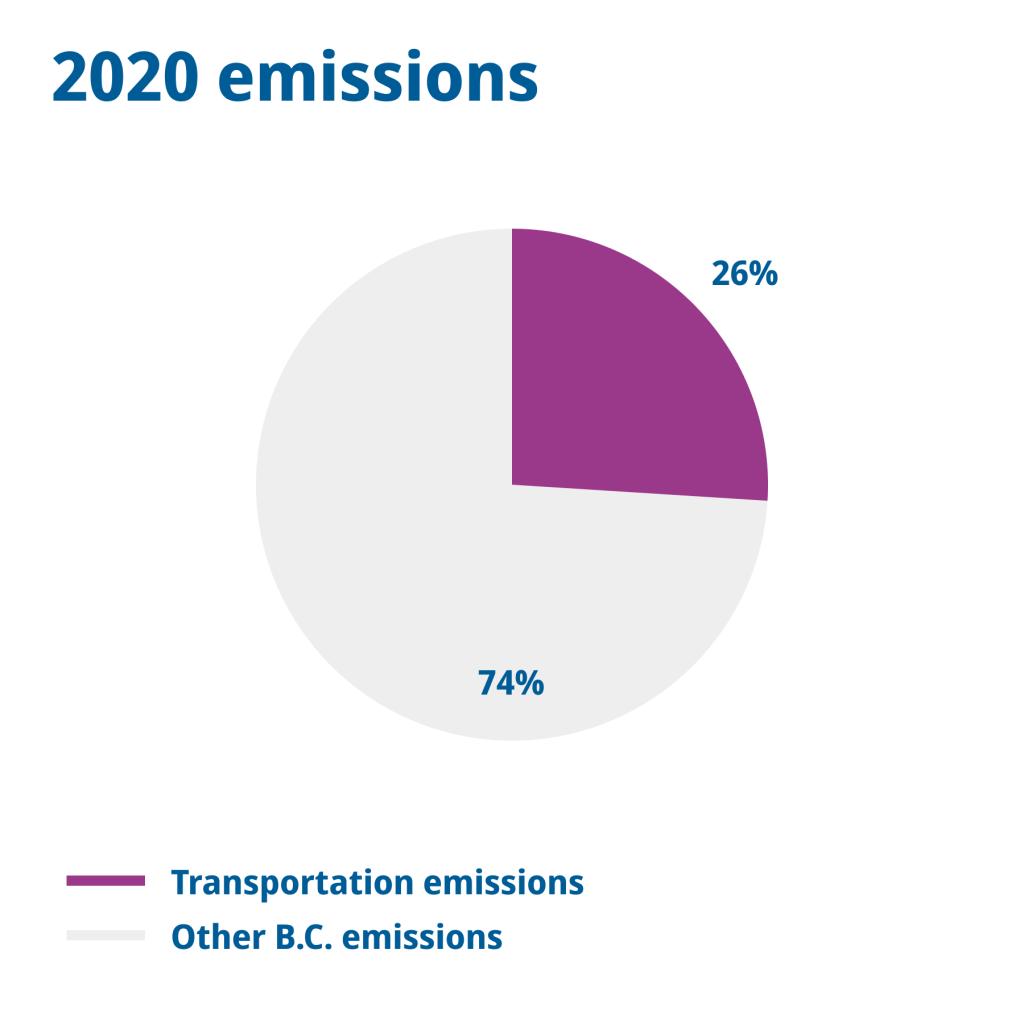 Transportation caused 26% of B.C.'s total climate pollution in 2020.
Breaking down pollution from transportation
We measure climate pollution caused by operating:
Passenger vehicles like cars, trucks, ATVs and motorcycles
Trains and heavy-duty trucks that move goods
Off-road vehicles like those used by farms and mines
Airplanes and helicopters (within B.C.)
Public transit, like buses and ferries
Commercial and recreational boats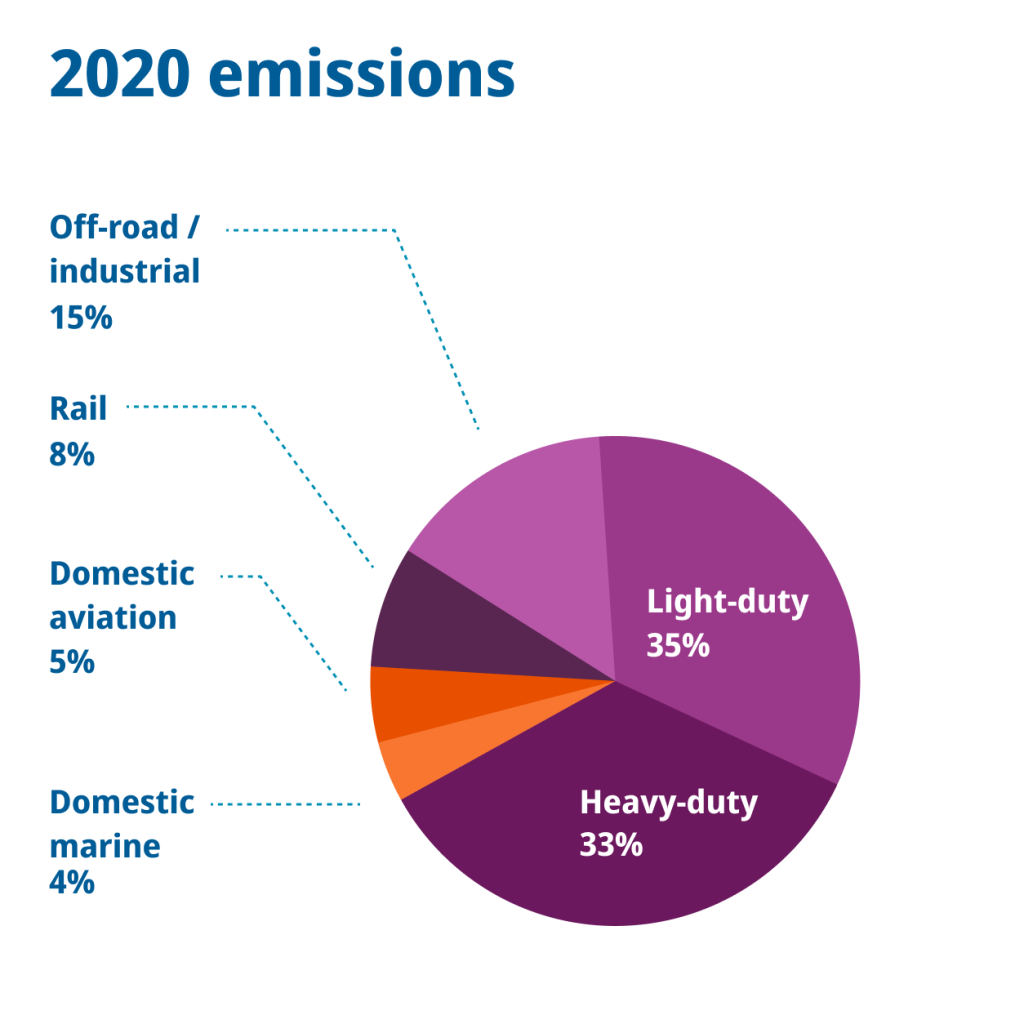 Reducing pollution from transportation
Reducing climate pollution from transportation has many benefits. It will lead to cleaner air, less congestion, better health, more clean jobs and a stronger economy.
Our goal is to reduce climate pollution from transportation by 27-32% by 2030.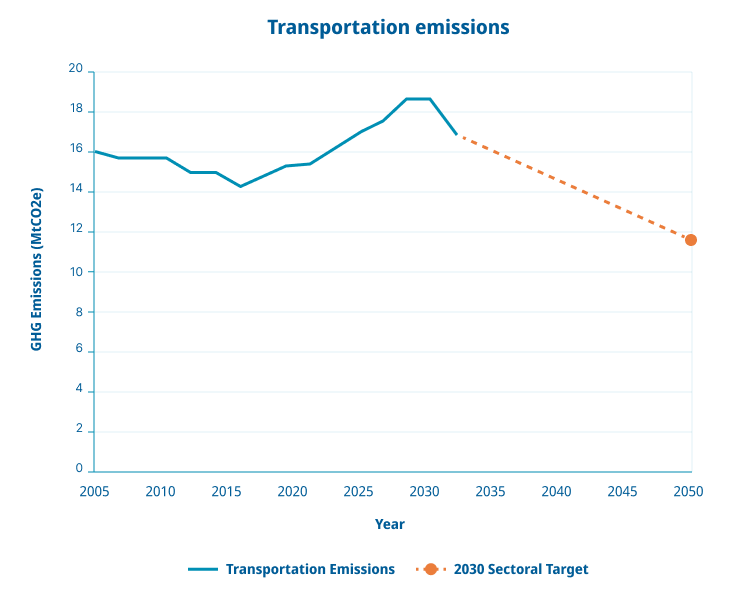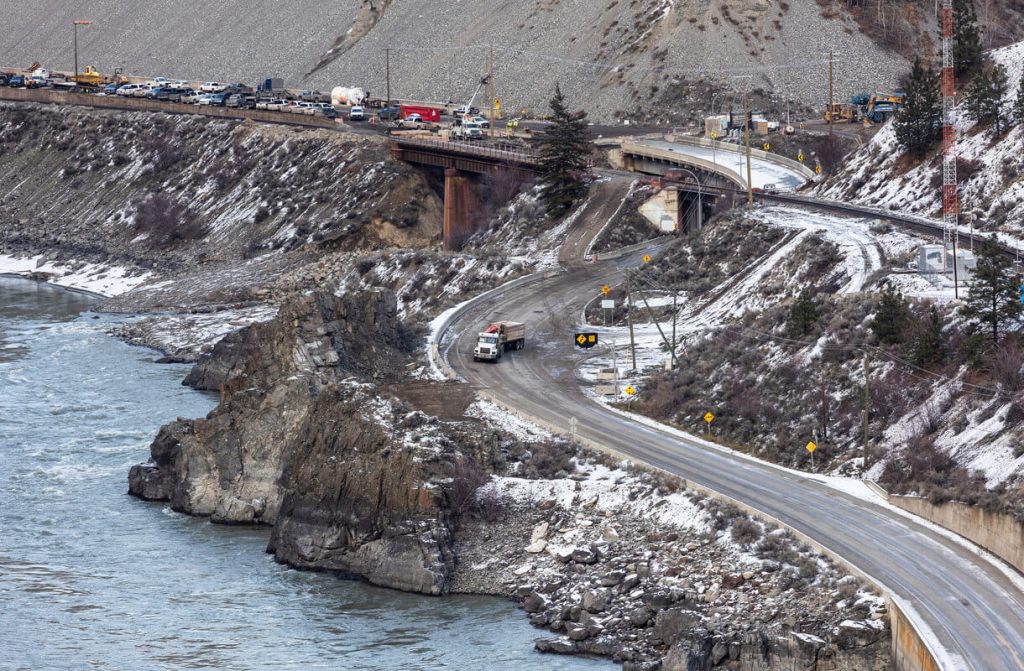 Getting roads ready for climate change
We're strengthening highways and resource roads so they won't be washed out by future floods.
B.C. is taking action
Learn how B.C. is improving vehicle efficiency while making it easier for people to drive less or drive an electric vehicle.
Making electric passenger vehicles more affordable
Go Electric rebates can help individuals and businesses buy an electric vehicle.
Making our fuel cleaner
We're setting stricter emissions standards and penalties so that using fuel creates less carbon.
Making it easier to get around without your own vehicle
Move. Commute. Connect. is B.C.'s active transportation strategy. It was launched in 2019 as a long-term strategy to help more people use active transportation more often.