How we use fossil fuels on farms
In 2020, agriculture caused 5% of emissions in B.C. We use fossil fuels to power farm equipment like tractors and trucks, and to heat greenhouses. Farm animals release methane gas when they digest food. Storing the manure and compost we use to fertilize crops can release nitrous oxide and methane. We use fossil fuels to manufacture fertilizers, which can release nitrous oxide into the air.
Tracking pollution from agriculture
Farming and food production are also sources of greenhouse gases. The biggest source of agricultural emissions in B.C. comes from the digestive processes of cattle.
We measure climate pollution from:
Growing crops
Raising livestock
Using fossil fuel on farms
Agriculture caused 5% of emissions in B.C. in 2020.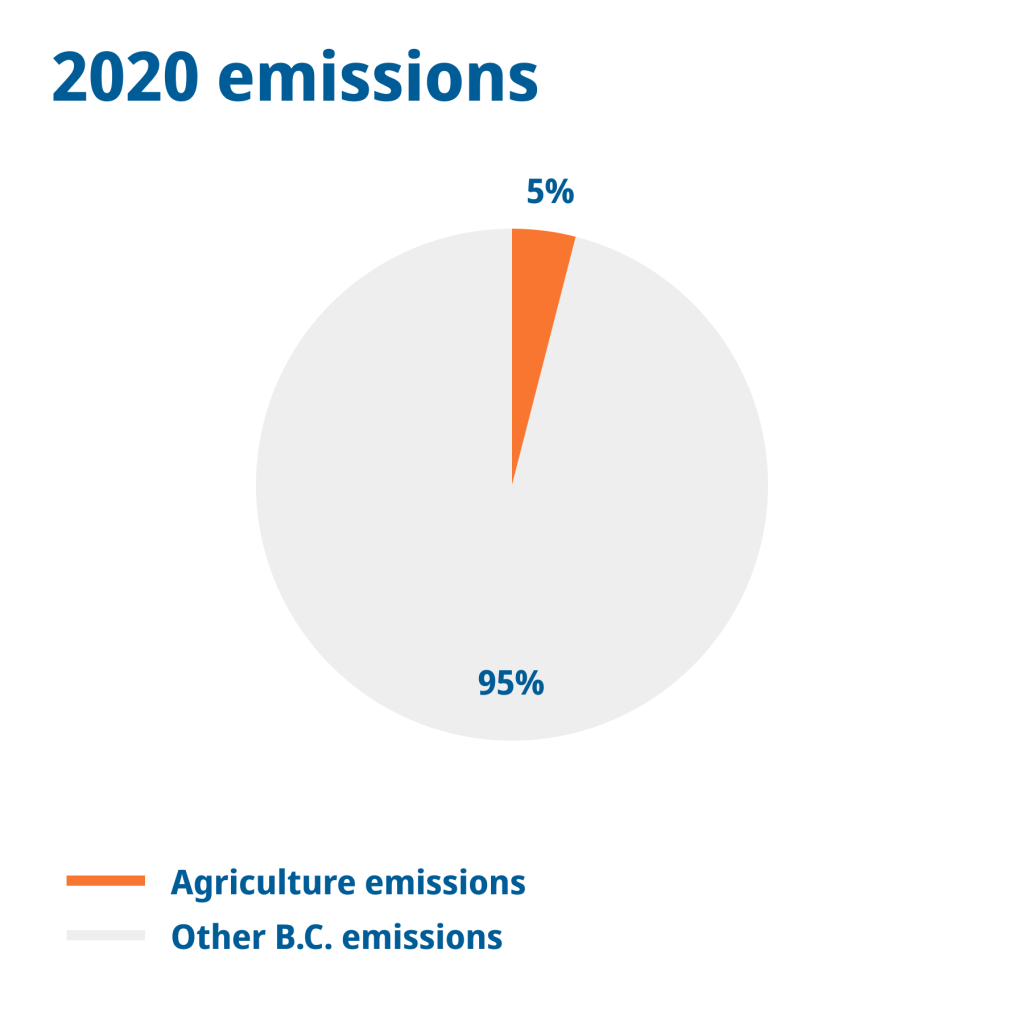 Reducing pollution from agriculture
Each farm in B.C. has different challenges when reducing climate pollution.
We're promoting good farm practices such as:
Giving fields time to recover after livestock graze on them
Switching to electricity and cleaner fuels
Changing how livestock are fed
Storing compost and manure in climate-friendly ways
Using the right manure and fertilizer at the right time and place
B.C. is taking action
Learn how B.C. is working with food producers to make cleaner choices and prepare for the future.
Optimizing on-farm greenhouse gas reduction
We are investing in research and tools to help farmers and ranchers effectively sequester carbon and reduce emissions from agriculture.