Tracking pollution from industry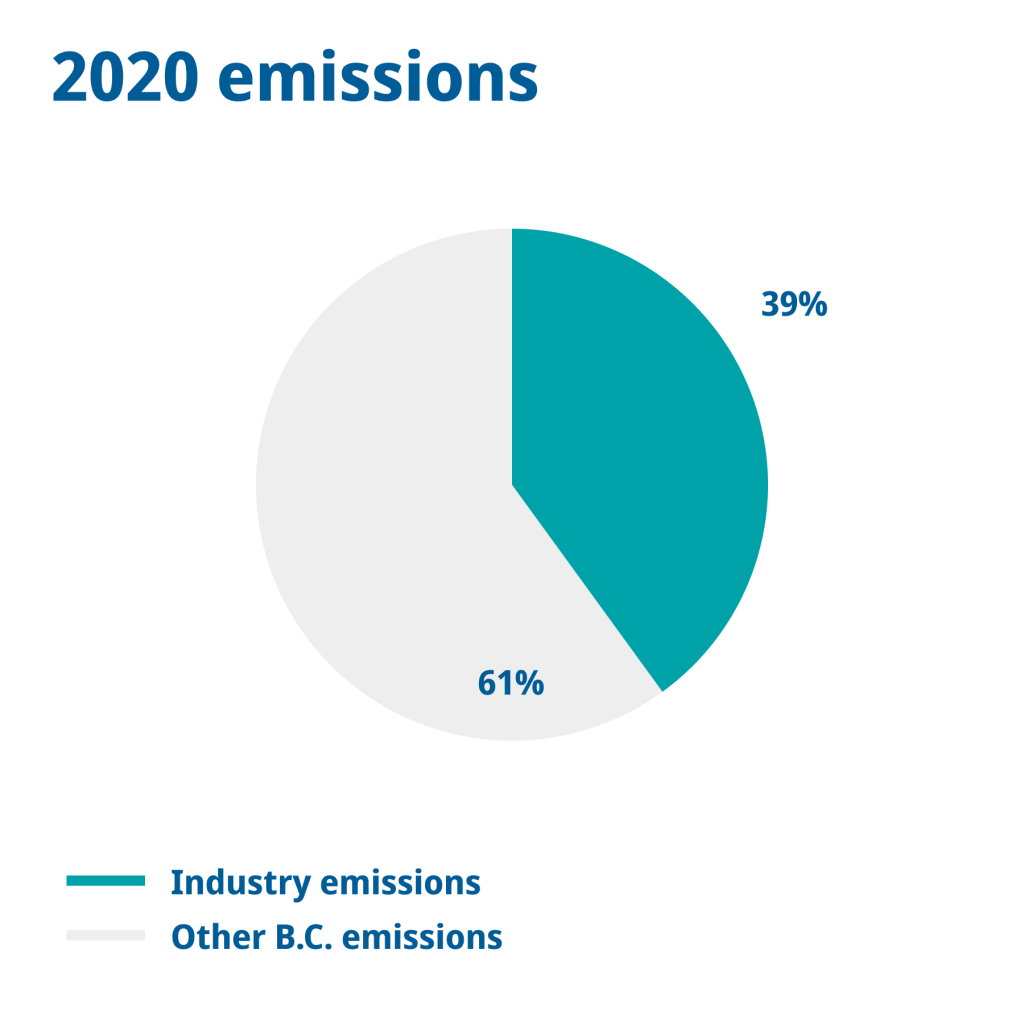 Industry and B.C.'s total pollution
Industry, not including the use of oil and gas for energy, accounted for 39% of climate pollution in B.C. in 2020.
Breaking down industrial climate pollution
In 2019:
Producing oil and gas in B.C. caused 50% of our industrial climate pollution
Other industry caused 50% of B.C.'s industrial climate pollution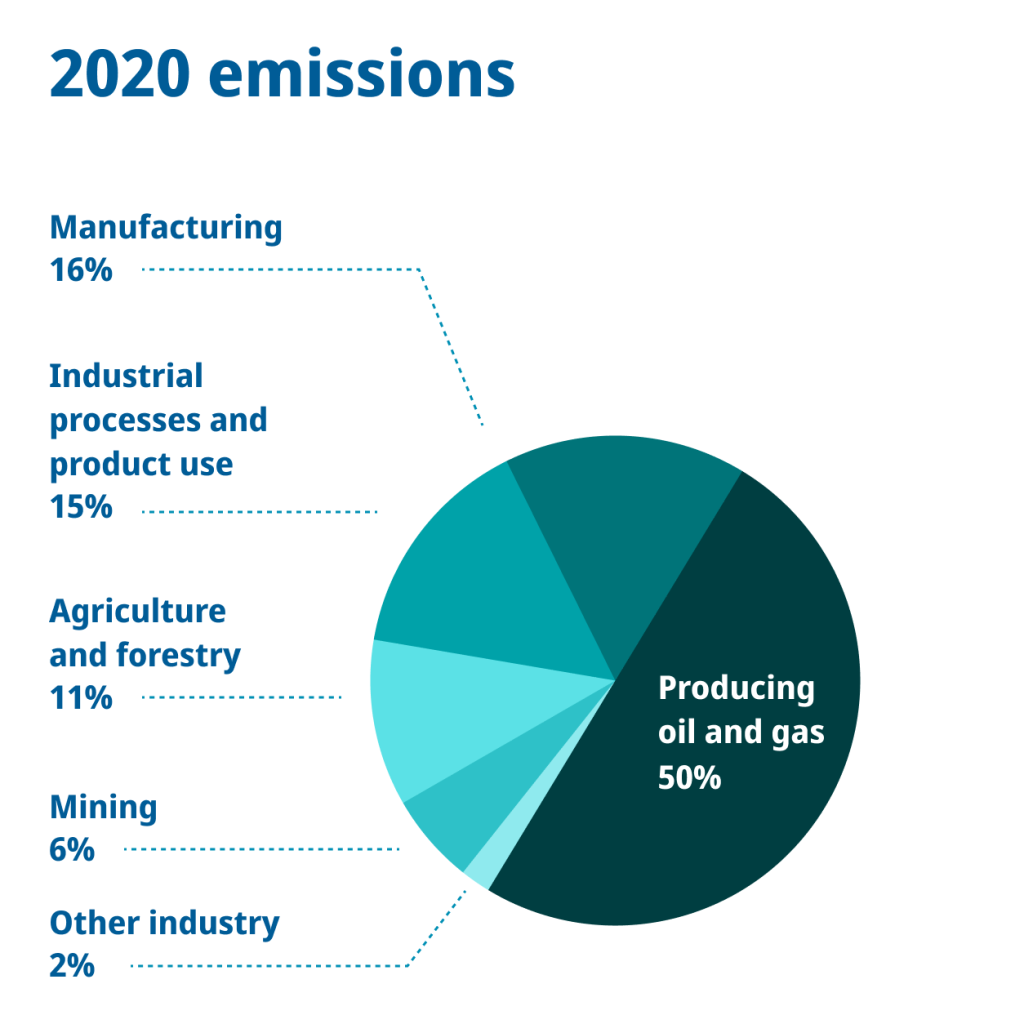 What this data does not include
Some off-road vehicles
Pollution caused by off-road vehicles like mining trucks and tractors is included in B.C.'s transportation pollution totals.
Heating buildings
Pollution caused by using oil and gas to heat buildings is included in B.C.'s building pollution totals.
Fuel use on farms
Pollution caused by using oil and gas for energy on farms is included in B.C.'s agricultural pollution totals.
Reducing pollution from industry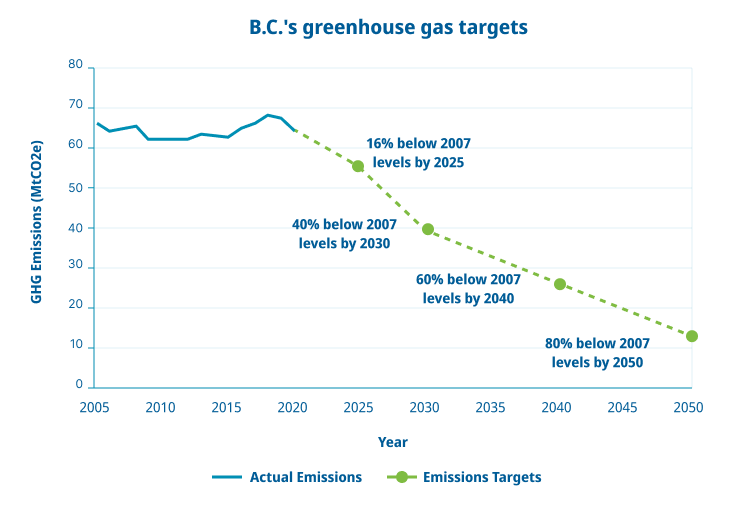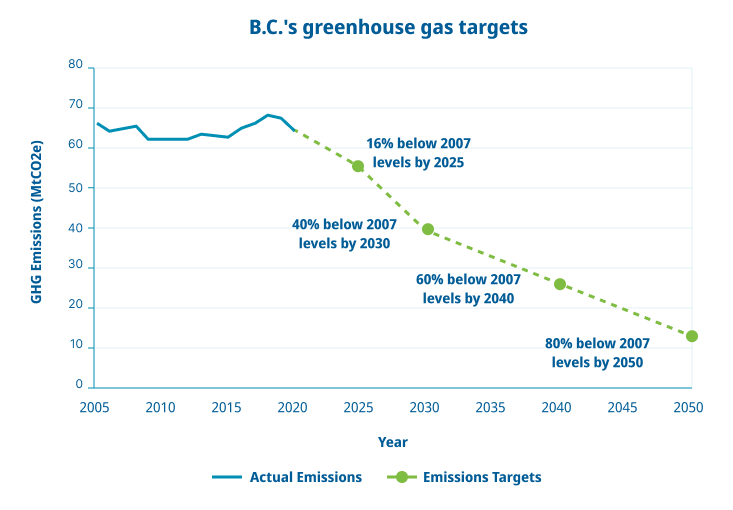 B.C. has set a target of reducing industrial emissions by 38-43% below 2007 levels by 2030.
We're requiring new large industrial facilities to have a plan to achieve net-zero emissions by 2050.
And we are also working to bring industrial methane emissions to near-zero by 2035.
Learn more about how B.C. sets climate pollution goals.
B.C. is taking action
Explore how we're working with industries and supporting the transition to cleaner energy sources.
CleanBC Industry Fund
Using carbon tax revenue to fund cleaner industrial operations.
Carbon capture and storage regulations
Updating and clarifying the regulations about storing carbon dioxide underground, to help industry begin projects.
Centre for Innovation and Clean Energy
Supporting B.C.'s clean energy innovators to grow and thrive in a global market.
Greenhouse Gas Reduction Standard
Setting a limit on pollution by natural gas utilities for 2030.
Reviewing the Oil and Gas Royalty System
Funding climate action by making oil and gas producers pay more royalties. Ending B.C.'s biggest oil and gas subsidy program.
Using biomaterials in manufacturing
Exploring new policies requiring biomaterials such as wood fibre to be used when making packaging, consumer goods and biochemicals.